Lovers in a nutshell – sculpture for Valentine's day!
I created these lovers with a very fine and light stone clay, colored them with acrylic colors and put them on this cozy nutshell which is covered with a woolen felt.
The whole structure is put on a polymer clay heart, which is covered by felt on one side, not to hurt or damage the surface on which the sculpture is placed.
They are really tiny, 5 cm is the height of the overall work.
The stone clay lovers are varnished by my favorite Liquitex Matte Varnish, and the nutshell is varnished by a wood protection varnish, both inside and outside.
I had always these nutshells I had collected before on my mind, when suddenly this idea came to my mind.
I really love how natures can fit into our creations, so will definitely use nutshells and other gifts of nature in my future works.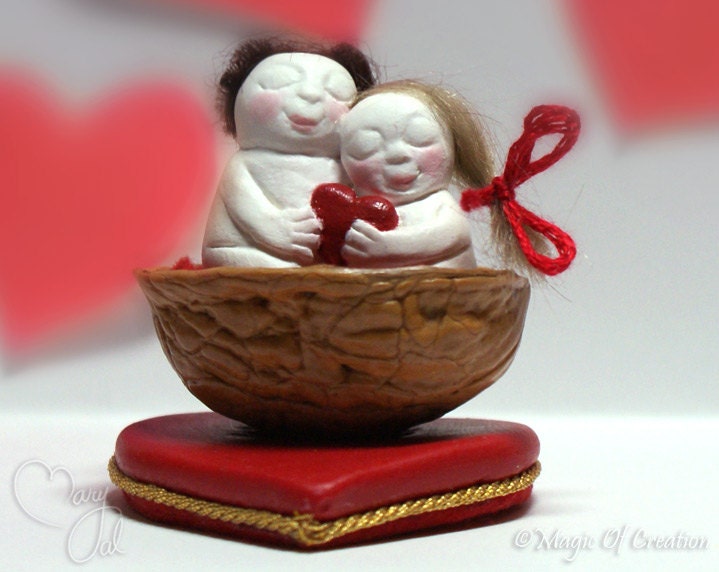 If you have any questions about this work or my other works please feel free to ask, I'd be more than glad to answer questions about my creations.